In a nutshell: Social sharing and following buttons via block, auto-insert, shortcode and widget – without external resources, including follower and share counting. Optimized post sharing with our Professional extension.
Offer your visitors an opportunity to share your posts and pages. Include a social sharing bar next to your content. Decide on the social service your want to offer, and when to show the bar.
Ask people to follow you on social services. Show a social following bar in between posts on overview pages or in your sidebar.
Full flexiblity when and where to show social options automatically or manually via shortcodes.
Decide to show the social bars always or only on single posts / pages
Embed social follow bars after each x entries in overviews like archives and search results
Auto-insert a social sharing bar at the end of each entry
Use shortcodes to manually embed social bars wherever you want – including the option to specify additional shortcodes (you might have used earlier) to be translated
Out-of-the-box supported social networks:
Facebook
Twitter
LinkedIn
Xing
Instagram (only following)
Pinterest
RSS (only following)
Define additional social networks to show in the admin area. Select for each network what options you want to offer.
Strictly no loading of external scripts or resources for easier GDPR (DSGVO) compliant usage.
Basic styling included with plugin, highly adaptatable to fit locally used theme (see FAQ for Genericon symbols). Option to integrate with th23 Subscribe plugin.
The Professional extension gives you the chance to automatically embedd dedicated HTML tags to posts and pages. With these social services like Facebook, Instagram etc will even better present your posts shared by users.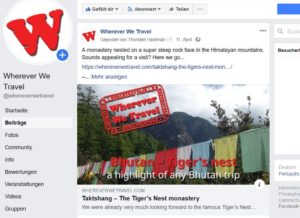 For each post you can choose an image to be presented when the post or page is shared. A dedicated image size ensures best results across the social networks.
Get the Professional extension including free updates for one year
If you are interested in trying out the Professional extension, write a review for the plugin and in return get a year long license including updates, please register as a user and contact me. First come, first serve – limited opportunity for the first 10 people!
Try the Basic version for free and give visitors the options to share your articles and follow your updates on social networks
Minimum WordPress version required: 4.2
Tested up to WordPress version: 5.4
For support and feedback, please visit the FAQ and Support page or visit the support section on WP.org.
For more information about enhancements and fixes, please see the Change Log.